Vacon
As an Official Drives Service Partner for Vacon, we can provide Application product specification support with supply, installation, commissioning, after sales service and maintenance. Our engineers cover the UK so you always have local support from us, did we mention that we can provide 24/7/365 technical support?
We cover all ranges of Vacon Drives, so if you don't see what you need on this website, get in touch and we will still be able to supply the VSD you need.
Configure your own VACON® 100 & NX drive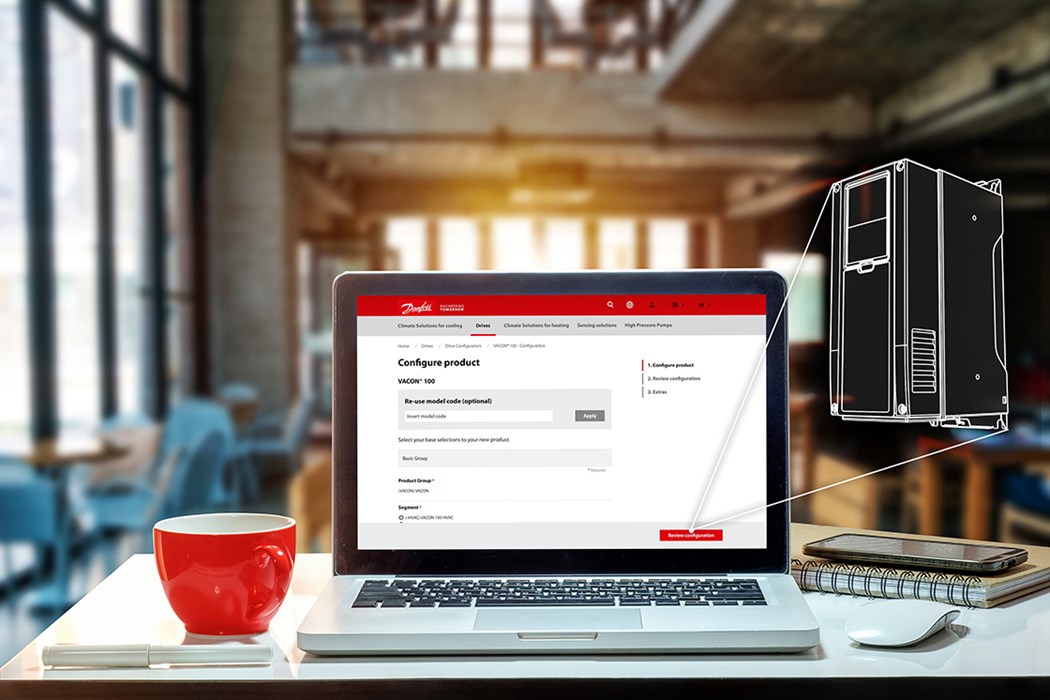 We're happy to introduce the possibility to configure your VACON® 100 and NX yourself to match your exact needs. Customise your drive in our Product Store whenever and wherever it's most convenient for you.
Click on the links below to go directly to our configurators in Product Store. You are also welcome to call us, should you have any questions.
With our two new VACON® configurators you can now configure VACON® NX or VACON® 100-products to fit your needs:
VACON® 100-configurator: 
Configure the following types with typecode or sales number:
VACON® 100 FLOW
VACON® 100 INDUSTRIAL
Go to the VACON® 100-configurator in Product Store here. 
VACON® NX-configurator:
Configure the following types with typecode or sales number:
VACON® NXP Air Cooled
VACON® NXP Common DC Bus
VACON® NXP DC/DC Converter
VACON® NXP DC/DC Converter
VACON® NXP Grid Converter
VACON® NXP Liquid Cooled
VACON® NXP Liquid Cooled Common DC Bus
What Our Customers Say
Great service from Billy, Brandon and Liam. They worked quickly and efficiently into the early hours to get our 800KW hire drive up and running. They also removed our damaged drives and took them away for repair. Got our plant producing saving us massive costs due to lost production. The engineers worked safely and calmly during a highly pressured period. Great work done by your guys!
Brad has a great phone manner and is very knowledgeable on drives. Always feel in good hands with him.
I spoke with Amy Finn who dealt with the break down support. She was superb. Understood my requirements and kept me updated throughout the process. The engineer resolved the problem promptly, also spares were made available if the problem was bigger than expected to mitigate any risk of having to wait for parts.
Most helpful advice and technical expertise
FAQs
Yes we do, we provide training courses for engineers on how to install, commission and maintain Vacon Drives. Get in touch at [email protected]
Yes, we have a large quantity of Drives stocked in our Centres around the UK.
Vacon Drives have an 18 month from date of manufacture warranty.
Yes we can! We are an Official Drives Service Partner for Vacon, so we can service, maintain and support any Vacon Drive.
Enquire Here
Fill in the enquiry form for a no obligation quotation.
Or call us on 01661 835 566
In case of emergency call us on 0330 9000 247
Service Contracts
We offer a range of contracts so you are able to choose the cover that best suits your needs. From emergency support to a full life cycle maintenance contract – the choice is yours!
Find Out More
Hire Services
Our hire services give you fast access to our broad range of well-maintained, market leading Drives & Motors as well as engineering expertise. You get solid engineering advice and rental equipment for emergency, temporary bypass or semi-permanent application within hours.
Find Out More