How to fix warning code A7AB on an ACH580
We provide 24/7 Technical Support to engineers, our dedicated Support line is available 8am – 5pm every day, manned by one of our fully qualified engineers.
Out of hours, we have 4 Drive Engineers on call 24/7 to support our customers. Call us on 0330 9000 247 any time day or night to get you directly through to our engineers.
---
This week we were asked why the run enable signal was not showing on an ACH580.
It was addressing a fault for an IO extension, we confirmed that there was no extension card fitted to his drive, so instructed him to go to Parameter 15.01 and enter none. Fault cleared.
We will be showing you on our ACH580 Demo Case how to clear this fault if you have a mismatch between I/O module type and type parameter. Our Demo Case has a CMOD-01 Module so we will be showing you how to match this with the parameter settings
Warning code A7AB shows mismatch between module type and parameter settings.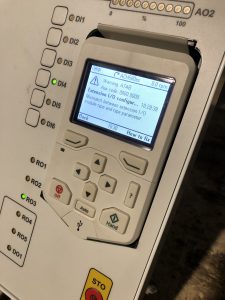 2. From the Main Menu, select Parameters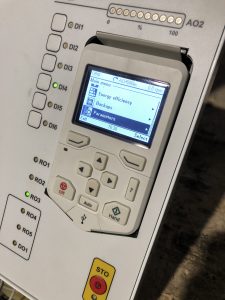 3. Select Complete List and I/O extension module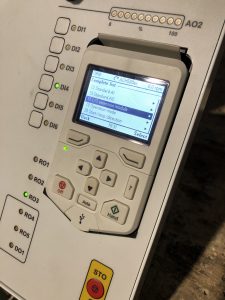 4. From here select extension module type
5. Match the module type with the parameter settings, so in our case our module is CMOD-01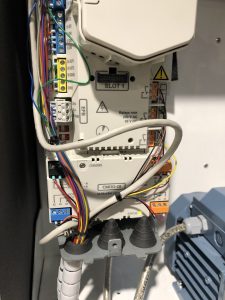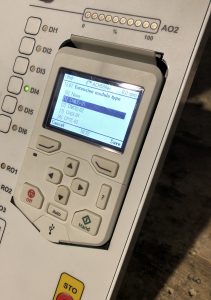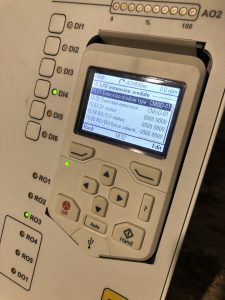 6. Fault cleared and VSD will now be able to run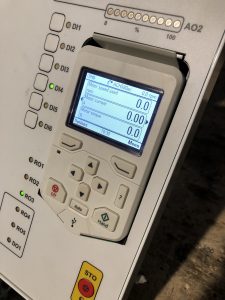 If you need Technical Support any time day or night, give us a call on 0330 9000 247 for direct access to one of our engineers.